Gallery...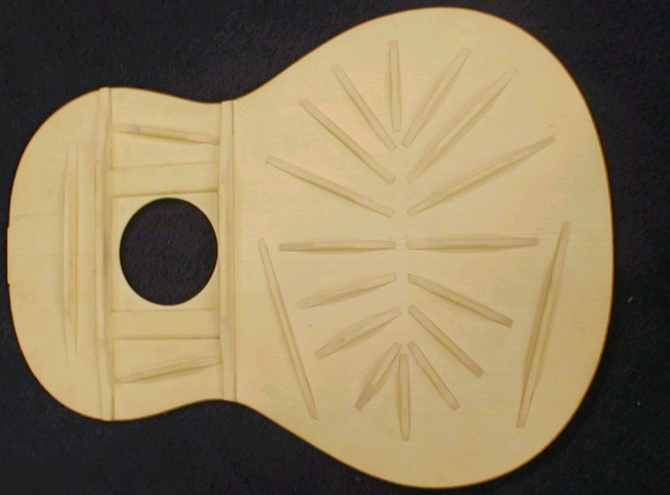 Customer : John Cadman
BRIAN KNOWLES/RAY COOPER RE-BUILD.
This guitar had a badly damaged front. Ray made a new front using the Knowles strutting pattern.
Total Re-build and Re-finish in natural.
John's next guitar is already in the planning stage. Ray plans to use the Knowles strutting pattern again but this guitar will be made to have 3 Nylon bass strings and 3 Steel trebles.
Gallery Pictures Acoustic Guitars Page 070.
Ray Cooper Guitars - Acoustic Guitars
, Specialising in Vintage Restoration, Custom Made Guitars, Guitar Repairs.