Gallery...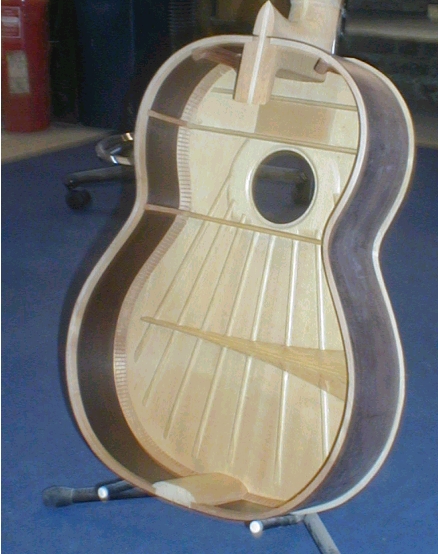 Customer : David Kirkland.
RAY COOPER CUSTOM CLASSICAL.
Strutting system and body shape designed by Arthur Kirkland.
Indian Rosewood back and sides, with Mahogany strutting
All binding on this Guitar has been handmade by Ray. It was made up using Bazillian Rosewood, English Oak and Indian Rosewood.
The front is made of Alpine Spruce with Adirondack strutting.
Cedar neck with Maple insert and Rio Rosewood Facing on head.
Vintage Bone Top-Nut.
Standard Bone compensated bridge saddle.
26 inch Scale Length.

Gallery Pictures Acoustic Guitars Page 050.
Ray Cooper Guitars - Acoustic Guitars
, Specialising in Vintage Restoration, Custom Made Guitars, Guitar Repairs.