Gallery...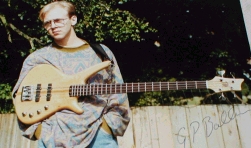 Customer : Joe Ballarin.
Serial Number : 60891
4 STRING WARWICK STYLE. Maple neck and body.
Ebony fingerboard. Two Bartolini pick-ups and Active EQ.
Finished in natural.
Gallery Pictures Bass Guitars Page 032.
Ray Cooper Guitars - Bass Guitars
, Specialising in Vintage Restoration, Custom Made Guitars, Guitar Repairs.