Gallery...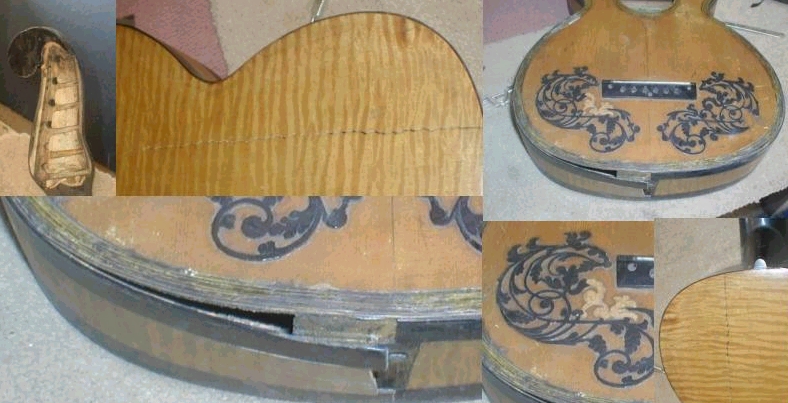 Customer : Doone Lambert.
1945 Luigi Filano Guitar.
This is a photo of the guitar before Ray went to work.....
As you can see this instrument is very old and needed far too much work to list.

Gallery Pictures Acoustic Guitars Page 032.
Ray Cooper Guitars - Acoustic Guitars
, Specialising in Vintage Restoration, Custom Made Guitars, Guitar Repairs.