Gallery...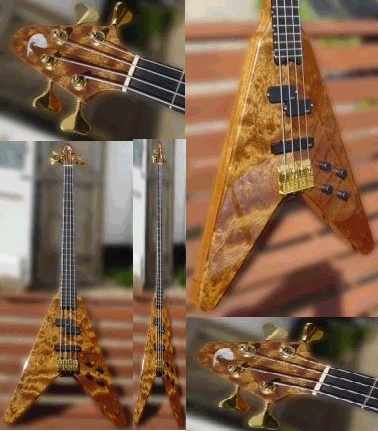 Customer : Martin Fitzgerald
Serial Number : 77203
FLYING 'V' 4 STRING BASS. Mahogany neck and body.
Burl Mahogany front. Ebony fingerboard.
EMG 'P' and ''J' pick-ups. EQ system.
Finished in natural
Gallery Pictures Bass Guitars Page 025.
Ray Cooper Guitars - Bass Guitars
, Specialising in Vintage Restoration, Custom Made Guitars, Guitar Repairs.