Gallery...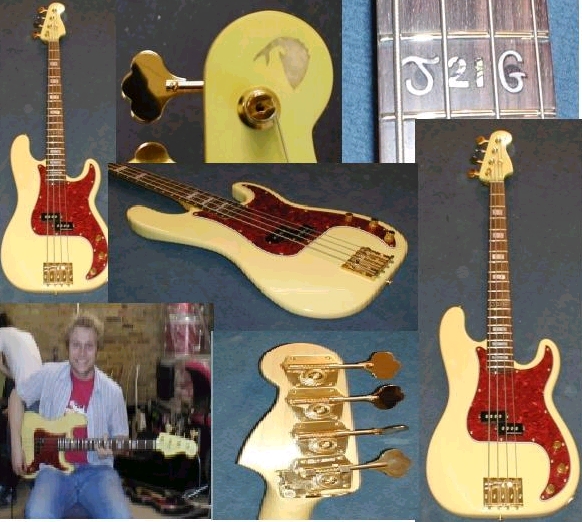 Customer : Joe Greenwood.
Bass player for White Room
Serial Number : 78605
PRECISION STYLE BASS/ HIPSHOT TUNER.
Maple neck with Rosewood fingerboard. Alder body.
Juicy Bespoke Precision Bass Pick-ups.EMG Treble/Bass Mid Range EQ System.
Inlays all Pearloid. (excluding '21' which is Abalone Pearl.)
This Bass was made for Joe's 21st Birthday.
That is why we put 'JG' and '21' on the 12th fret position.
All Gold hardware.
Gallery Pictures Bass Guitars Page 023.
Ray Cooper Guitars - Bass Guitars
, Specialising in Vintage Restoration, Custom Made Guitars, Guitar Repairs.