Gallery...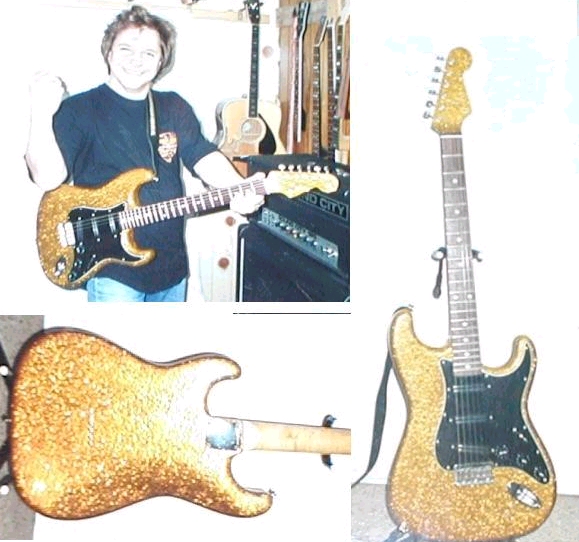 Customer : Gerry Shephard
YELLOW SPARKLE STRAT.
THE GLITTER BAND (lead guitar and vocals)
Gerry asked Ray to re-spray the Star Guitar because it needed some love and care!!
Gerry was so happy with the work,
He had the Blue Telecaster and this is the Yellow Strat to match.
"He will always be sadley missed, and in our hearts forever." Ray and Lucy.
Gallery Pictures Electric Guitars Page 022.
Ray Cooper Guitars - Electric Guitars
, Specialising in Vintage Restoration, Custom Made Guitars, Guitar Repairs.