Gallery...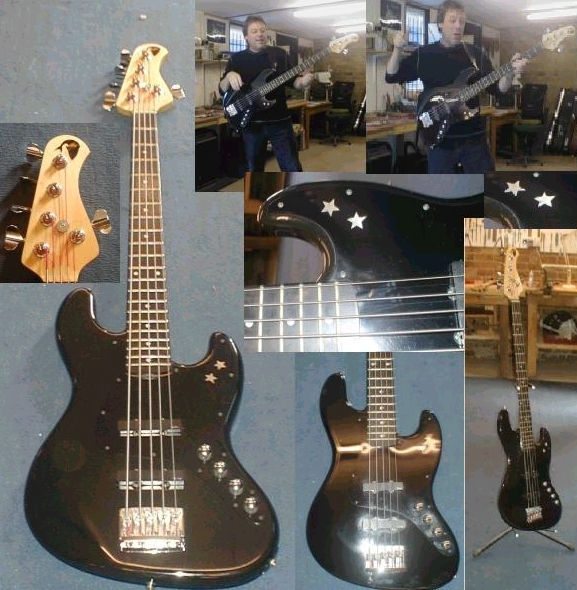 Customer : Lord Rippington of Fisheries
Top Bass Player...Graham Wright... The Guv'nors
JAZZ STYLE BASS 'The Big Fish'
Maple neck with Rosewood fingerboard. Alder body.
EMG Pick-ups and full EQ System.
All Chrome Hardware
The Inlays's on the scratch plate are solid Silver star's.
This Bass has been used on the following albums:
Getting to the point of the get down.The Guv'nors
Kickin' it Back. The Guv'nors
Lord Rippington "My man Cooper and his stringing up wench (Lucy).
Master Luthier of this parish!
I wouldn't entrust this work to anyone else!"
Gallery Pictures Bass Guitars Page 022.
Ray Cooper Guitars - Bass Guitars
, Specialising in Vintage Restoration, Custom Made Guitars, Guitar Repairs.