Gallery...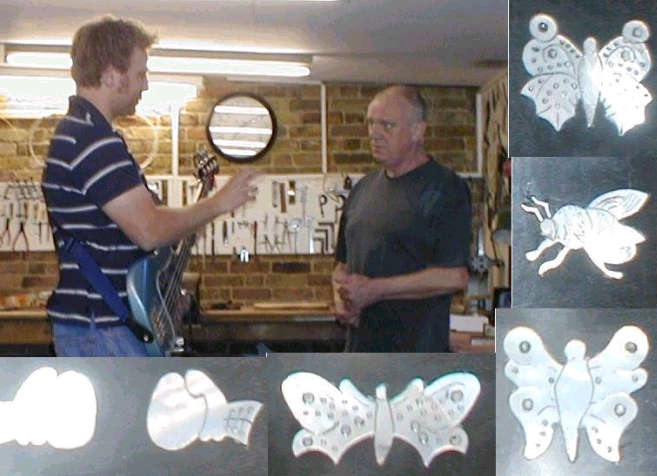 Customer : Joe Greenwood.
Bass player for White Room
PRECISION BASS MADE INTO A CUSTOM BY RAY.
'Float like a Butterfly.......Sting like a Bee!' Design and Engraving by Ray
Hipshot Tuner, EMG Treble/Bass Mid Range EQ System. .
Joe is a huge boxing fan, so for his birthday he wanted something alittle special....
Thinking of Muhammad Ali......
Ray came up with this design using Butterflies, Bee's and the Boxing Gloves...
Ray grew up on boxing being a London boy! He spent every weekend as a child, with my Grandad in Boxing clubs and is a huge fan of Muhammad Ali himself......
Ray loved doing this work for Joe! It was truely very special and we are both very proud of it....( Lucy helped design the Bee's and Butterflies )
Joe even brought Ray 'Muhammad Ali - The Soul of a Butterfly' by Hana Yasmeen Ali...
As a Thank-you.....
Gallery Pictures Bass Guitars Page 019.
Ray Cooper Guitars - Bass Guitars
, Specialising in Vintage Restoration, Custom Made Guitars, Guitar Repairs.