Gallery...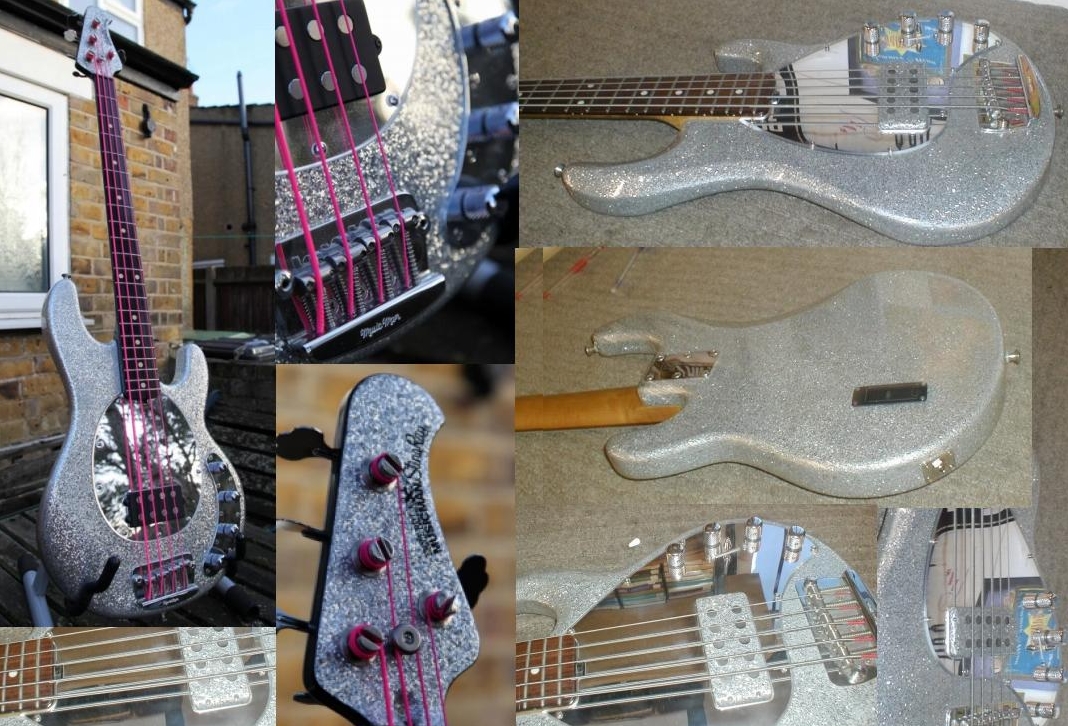 Customer : Jon shrimpton.
Below are the 2 Musicman Basses we completely re-finished in sparkle glitter for Jon!
You can tell the difference between the 2 instruments
by the pink neon strings (which I 'lucy' love!) and the pickup covers!
Gallery Pictures Bass Guitars Page 014.
Ray Cooper Guitars - Bass Guitars
, Specialising in Vintage Restoration, Custom Made Guitars, Guitar Repairs.