Gallery...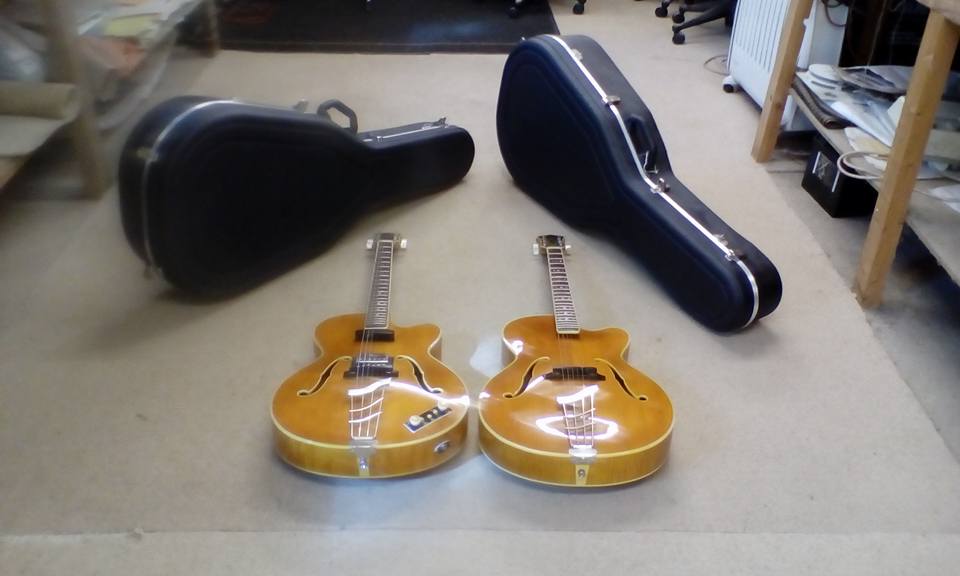 Rare Pair of Hofner guitars for sale.
£5000-00 the pair or £2500-00 each. 1959 both in perfect condition.
Please contact me for full details.
(these belong to one of our customers, we are advertising for him)
Gallery Pictures For Sale Page 003.
Ray Cooper Guitars - For Sale
, Specialising in Vintage Restoration, Custom Made Guitars, Guitar Repairs.