Gallery...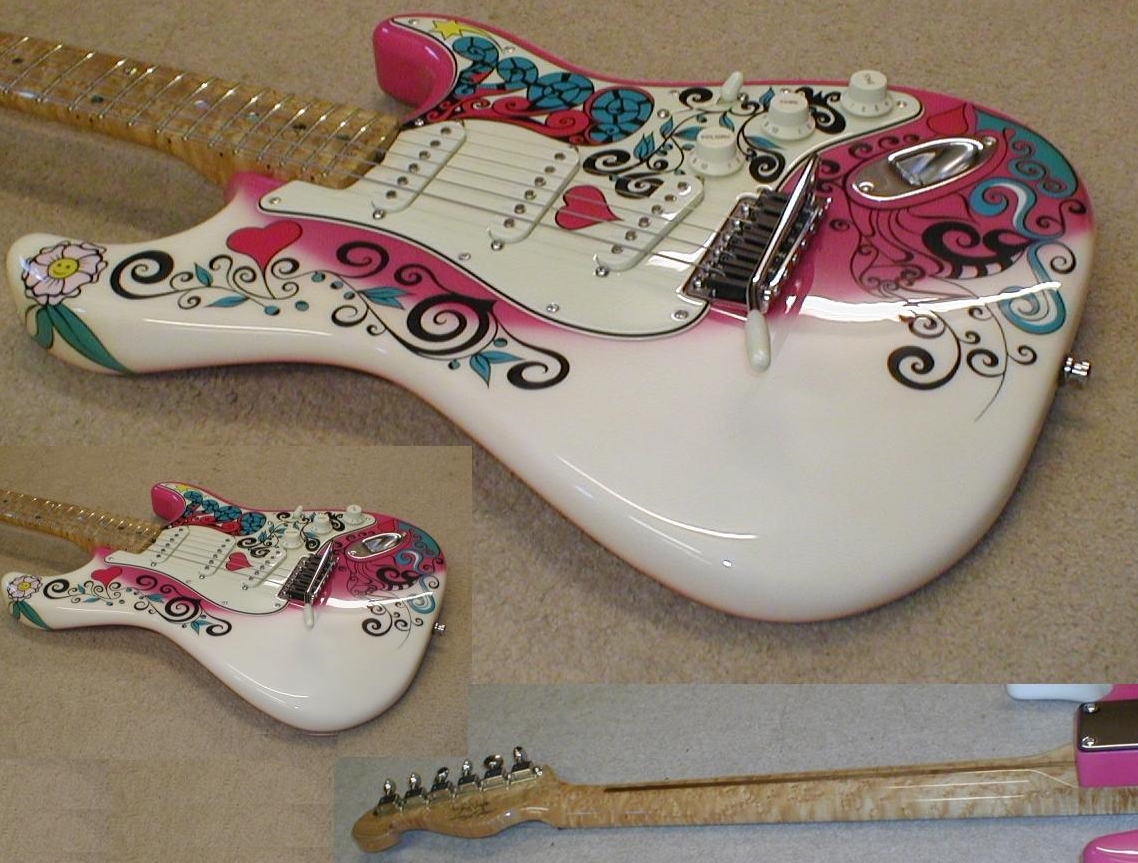 Customer : Mr Gary Bird.
Custom Jimi Hendrix Monterey Cooper Strat
Serial Number : 82415
Custom made strat and all artwork was designed and handpainted by us (Lucy).
It's our version of the Jimi Hendrix Monterey Strat not a copy!
This guitar has bespoke Juicy pickups and custom wiring control,using the highest quality Bourns pots.
Trem-setter , Locking machine heads, Basically everything extra you could possibly want on a strat!
Custom Rippled Maple neck with matching pearl dots and shark inlay.
First ever and probley the last, Signed by both Ray and myself (lucy).
Gallery Pictures Electric Guitars Page 001.
Ray Cooper Guitars - Electric Guitars
, Specialising in Vintage Restoration, Custom Made Guitars, Guitar Repairs.